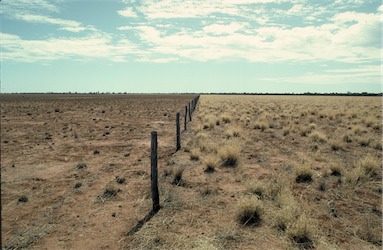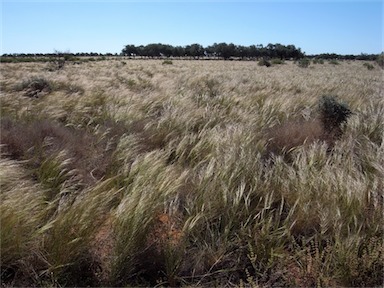 Foliage cover of tallest stratum greater than 70%
Foliage cover of tallest stratum 30 - 70%
Foliage cover of tallest stratum 10 - 30%
Tussock Grasslands


Typified by perennial grasses with a tufted growth habit.


Contain a broad range of native grasslands from the Dichanthium sericeum (blue grass) and Astrebla spp. (Mitchell grass) communities in northern Australia to the temperate grasslands of southern New South Wales, Victoria and Tasmania.


Contain many widespread genera including Aristida, Astrebla, Austrodanthonia, Austrostipa, Chrysopogon, Dichanthium, Enneapogon, Eragrostis, Eriachne, Heteropogon, Poa, Themeda, Sorghum and many mixed species communities.


Support a large range of species, partly as a result of this geographical range and partly as a result of the variation in soils and site conditions.
Extensive areas of Tussock Grasslands have been cleared and replaced by exotic pasture species. Most other areas have been modified by grazing, weed invasion and land management practices associated with grazing domestic stock (e.g. frequent fire and the application of fertilisers).

Photos from the Australian Plant Image Index