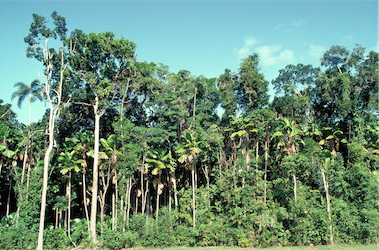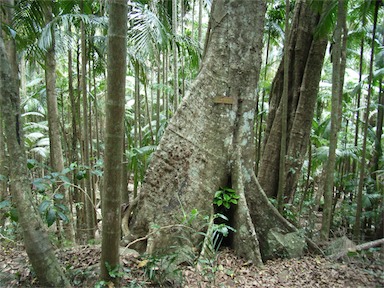 Foliage cover of tallest stratum greater than 70%
Rainforests and Vine Thickets


Closed forests characterised by dense foliage and a large diversity of plant species.


Mostly confined to the wetter areas or climatic refuges in eastern Australia, where the extent varies from a few hectares in sheltered gullies to hundreds of square kilometres in a mosaic, often with wet sclerophyll forests. Also occur on drier environments as semi-evergreen vine thickets in inland Queensland and New South Wales and monsoonal vine thickets in northern Australia.


Community types include cool temperate rainforest, subtropical rainforest, tropical rainforest, vine thickets, and semi-deciduous and deciduous vine thickets.

Rainforests were cleared extensively during the nineteenth and early twentieth centuries for high value timbers, dairying, tobacco, sugar cane and other agricultural production.

Rainforest Photos from the Australian Plant Image Index

Vine Thicket Photos from the Australian Plant Image Index