What's on at the Australian National Botanic Gardens
News | In flower this week | Thursday talks | Holiday activities | Exhibitions | Walks
The Gardens host activites and events to suit all tastes, from our celebrated Summer Sounds concerts, to new and innovative workshops and exhibitions. And lots of outdoor fun for children and families.
---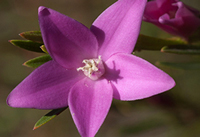 August in the Gardens
Download a flyer of what's on in the Gardens in August.
Image: Crowea 'Festival'
---
The Secret Life of Plants
Meander along this self-guided science trail through the Gardens and discover the hidden secrets of Australian plants.
Explore the lives of plants from their use by Indigenous Australians to ther cunning ploys to manipulate animals to their bidding. The trail includes 10 interactive stations where you can investigate the secret signals flowers give to insects under UV light, discover plant mimicry, and test your sense of smell. Through "sneaky science" participants will discover key botanical, plant evolution and ecology science concepts.
When: Saturday 16 August 2014 to Sunday 24 August 2014
Time: 9.30 am to 4.30 pm
Cost: Free
Other: Wheelchair accessible

---
The Secret Life of Plants interactive trail goes LIVE
Dig deeper into the secrets of plants and meet botanical experts along the trail.
Pick up your Secret Life of Plants Botanical Brainteaser challenge from the Visitor Centre and get your hands-on science at interactive stations to magnify live specimens, discover insect's relationships with flowers and make tracks in the Red Centre.
GO INTO THE DRAW TO WIN! Correctly answer all the questions in the Secret Life of Plants Botanical Brainteaser challenge and go into the draw to win an annual family pass (2 adults, 2 children) to Gardens' ticketed events (valued at $400).
When: Saturday 23 August 2014
Time: 10.00 am - 2.00 pm
Cost: Free
Other: Wheelchair accessible
---
Winter Walks with Famous Australians: Banksia to Wollemi
Take a walk with a guide and meet the plants that have shaped the Australian psyche. Get up close to floral film stars, poetic flowers and literary leaves as you uncover the stories of Australia's iconic plants.
When: Each Saturday during June, July and August
Time: 11.00 am
Venue: Depart Visitor Centre
Cost: Free | Exclusive bookings available for groups of 8 or more |$5 per person (min $30) | Group tour times negotiable | Bookings: bookedwalks@friendsanbg.org.au
---
afterDARK Firefly Tours
Bring your 'firelight' into the Gardens as part of our winter afterDARK Firefly Tours. Participants begin by making their own lantern, then head out on a fascinating after dark discovery of the Gardens with our rangers. Explore the various garden habitats and habitants - including the beautifully lit Rainforest Gully. Note: Although Canberra is not a natural habitat of fireflies, guests will brighten the way with their own 'firefly lantern light' – just as these creatures do in the warmer regions of Australia.
When: Saturday 23 August NEW DATE; Saturday 2 August BOOKED OUT
Time: 6.30pm (gates open 6pm and close promptly at 6.30pm)
Venue: Crosbie Morrison Building
Cost: $22.50 adult, $16.50 child (5 – 16 yrs) (includes online booking fee)
Bookings: BOOK ONLINE | Bookings online essential and close 48 hours prior to event
---

afterDARK Scavenger Hunt
A botanical scavenger hunt afterdark with treasures and treats to be found. Set out with a series of clues to discover an array of night time plant, insect and animal activity, under guidance from our trained rangers. Finish the night with an open air fire, toasting marshmallows & supper in the Gardens. 'Super sleuth' prize to the first finishers, and certificates for all participants at the end of the night.
When: Saturday 6 September, Saturday 27 September, Wednesday 1 October, Saturday 4 October, Wednesday 8 October, Saturday 11 October and Saturday 1 November
Time: 7.00pm (Gates open 6.30pm and close at 7pm sharp)
Venue: Depart from Crosbie Morrison Building
Cost: $22.50 adult, $16.50 child (5 – 16 yrs) (includes online booking fee)
Purchase tickets: Click date to purchase - 6 September | 27 September | 1 October | 4 October | 8 October | 11 October | 1 November | Online ticket purchase essential and close 48 hours prior to event
---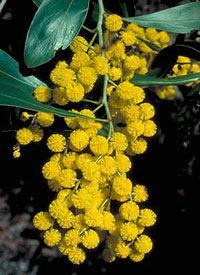 Wattle Week Walks
How did the wattle get its name? Find this out and more during Wattle Week at the Australian National Botanic Gardens. Join a Volunteer Guide and explore the diversity of these plants, their uses and the part they have played in Australia's history.
When: 1 - 7 September
Time: 11.00 am
Venue: Depart from the Visitor Centre
Cost: Free
---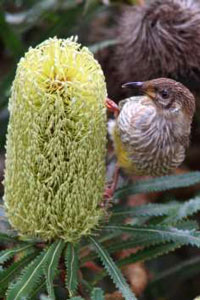 Breakfast with the Birds
Observe amazing birdlife in the beautiful Gardens, followed by a delicious hot breakfast at Floresco in the Gardens.
When: Saturday and Sunday mornings | 20 September to 12 October
Time: 7.45 am
Venue: Crosbie Morrison Building
Cost: Friends' members $32; non-members $35, for walk & breakfast (event not suitable for children under 8)
Bookings: Essential through Friends of the Gardens website ; email birds@friendsanbg.org.au or phone 6291 6396.
Red wattlebird on banksia aemula (Photo: Pam Rooney)
---
Spring Flower Walks
See a spectacular display of uniquely Australian spring flowers - from Gymea lillies to Warratahs. Join a Volunteer Guide during the Gardens' peak flowering season.
When: 13 September - 12 October
Time: 11.00 am and 2.00pm
Venue: Depart from the Visitor Centre
Cost: Free
---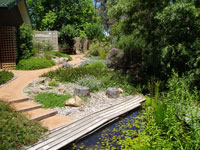 Sustainable Gardens Workshop
Presented by the Australian Native Plant Society
Explore how new and existing gardens can be made more sustainable through the use of landscape design, plant selection, water retention strategies and the use of renewable materials.
When: 27 September
Time: 9.00 am to 1.00pm
Venue: Crosbie Morrison Building
Cost: $45.00; ANPS members $35.00
Event information and booking
---

A LIFE BEHIND A LENS: Choice, Challenge and Change
An evening with Steve Parish - evening talk
From Lake Eyre in flood to a feather in a pond, this talk reveals the inner thoughts and feelings of Steve Parish as an artist who feels deeply about, and has a great passion for, Australia's nature, including flora, fauna, land and sea.
Steve has sustained his life throughout its many challenges, dealing with cancer, the loss of a partner and then the loss of his business in the Brisbane 2011 floods, gaining strength through his connection to nature. Dealing with anxiety and depression are among the biggest challenges facing society today. So, this talk is both popular and highly inspirational.
When: Friday 10 October
Time: 6.30pm to 8.00pm
Venue: Theatrette
Bookings
---
Nature Connect
A Unique Weekend Photo Workshop with STEVE PARISH - designed to inspire photographers at every level
Join Australia's best-known photographer, and benefit from his 50 years of field experience!
Advance your landscape, plant and animal photography image capture and post production skills. Find the 'creative you' and challenge yourself to use a range of styles and content to enhance your recognition in an increasingly visually noisy world. Whether your skills are basic or advanced you will come away excited by the mind-boggling opportunities for self expression within nature photography.
When: Saturday and Sunday 11 - 12 October 2014
Time: 8.30am to 4.00pm
Venue: Crosbie Morrrison Building
Event information and booking
---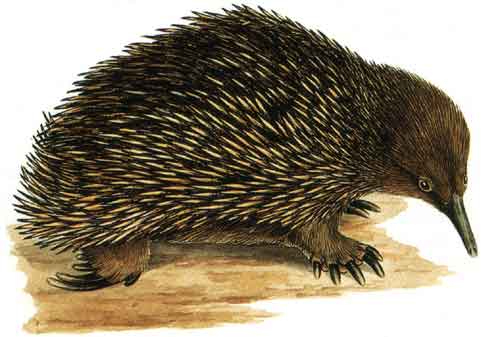 Bush Magic Storytime
Enjoy Book Week stories and a craft activity in the Gardens.
When: 5 September | Storytime is on the first Friday each month
Time: 10 – 11 am
Where: Follow the signs from the Cafe or check in at the Visitor Centre for details on the day | Storytime will be held indoors during wet and cold weather
Cost: $5 per child | Suitable for pre-schoolers
Bookings: Not required
---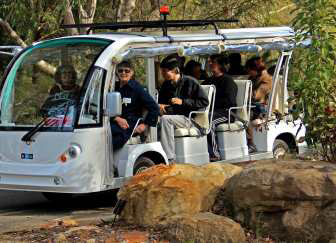 Flora Explorer Tours
Discover the Gardens in relaxing style in this one hour guided tour aboard a 12-seater electric bus.
When: Saturdays, Sundays, and Public Holidays | 1.00 pm
Where: Tours begin outside the Visitor Centre
Cost: $6.00 adult | $3.00 child under 16 and concession | Children under 3 ride free
Purchase tickets: At the Botanical Bookshop in the Visitor Centre | Booking information 6257 3302
---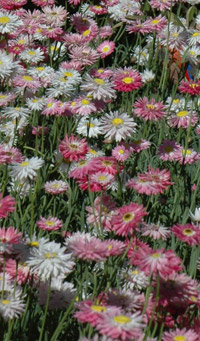 Thursday Talks 2014
A fascinating series of talks about Australian plants, plants of the world and special topics related to plants. Presented by the Friends of the Australian National Botanic Gardens.
When: Thursdays from February to November
Time: 12:30pm
Where: Theatrette
Cost: Gold coin donation to the Friends of the ANBG
---

Free Guided Walks
Free Guided Walks by the Friends Volunteer Guides
Daily at 11.00 am and 2.00 pm
Meet at the Visitor Centre
---

Friends Events and Activities
See Friends' Calendar for special events and activities organised by the Friends of the ANBG
---